Established in 1978, Himgiri Group carries on the legacy that is earned over past four decades and aspires to become an epitome of excellence.
Under the enterprising, dynamic & visionary leadership of Mr. Yogendra Kumar Jindal as the Managing Director, ably supported by his sons – Mr. Apury Jindal & Mr. Prateek Jindal, Directors, the Group has attained new heights of excellence and recognition.
Well-equipped massive production & processing facility, modern technology, quality policy, team of specialists and quick logistical support are some of the key factors that make Himgiri Group a premier in the food processing industry.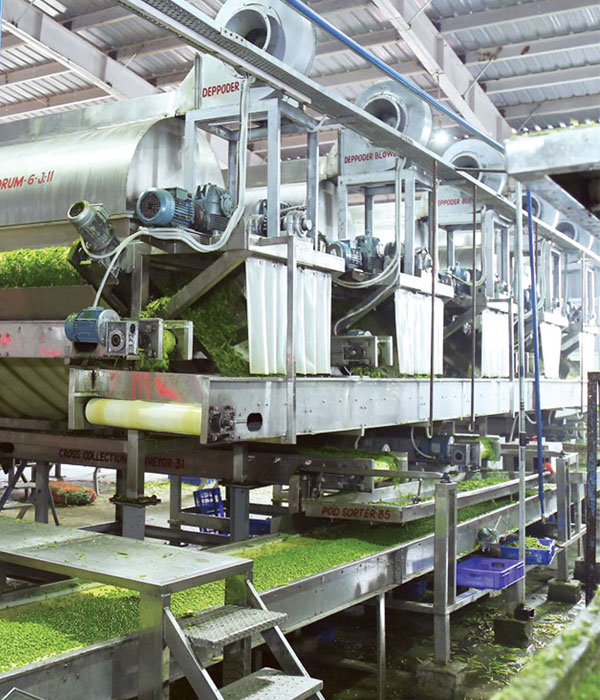 A Quick Look At Our Range Of
Healthy Food Products
We pick farm fresh vegetables, fruits & ingredients and process them in our robust facility to bring you the best quality frozen & other products that are 100% natural.
With our systematic supply chain & logistics management process, we make sure that delivery is as efficient as it gets.
Enter your Address to Check if we're Available at your region
For More information please contact us
.
Mother dairy Fruits & Vegetables
Delhi
.
Patanjali Ayurveda Ltd
Kashipur
Here's Our Brochure For Your Handy Reference
With Our Systematic Supply Chain
Management & Logistics Process
We Make Sure That Product Delivery Is Smooth, Efficient & Quick-time Once You Place An Order.
Are you looking for the best Frozen Food Supplier in Uttarakhand? Not sure which company you should go to? Well, you need not worry as we are the one for you. We have been supplying the best quality Farm Fresh Frozen Foods to our customers for quite a while now. Our products are made out of the best quality ingredients and meant to last for days. The frozen food items have all the nutrition value intact. They will provide your body with the required nourishment and will allow you to get your job done in a highly energetic way. There is also no effect on the taste of the food items. Our pressure frozen foods are also priced affordably. We are also the most reputed Frozen Food Company in Uttarakhand.